Baby, It's (Finally) Cold Outside
DJ Champagne Tiny and DJ Steffy Wap have finally come to a mutual agreement that it's officially parka season. The weather debate is over, thank you for standing by.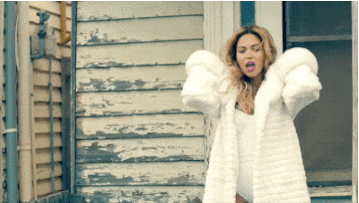 #OurPurpleIsStillBetter
On Saturday, Steffy Wap made the trip to London to support the men's football team. It was extremely chilly, but Steffy Wap bundled up, joined the tailgate party and kept warm with her fellow Golden Hawks. Our boys battled hard, and after a close first quarter fell 75-32 to the Mustangs.
Although the result was not what we had hoped, the amount of purple and gold present at that game truly proves that regardless of the score, our purple is still 100000 times better!!
The Old Taylor Can't Come To the Phone Right Now
Goodbye old Taylor…Hello new! Taylor Swift's album Reputation was released this past Friday and man did it top the charts. Sales are skyrocketing right now with 925,000 sales in the first three days in the U.S. alone. An take this in, the album isn't even available on Spotify or Apple Music yet. Champagne Tiny couldn't wait and purchased the album for her to listen too. However it also was a perk because it allowed us to play the ENTIRE album during our show.
Taking all reviews of Repuation into consideration, we both agree that Spencer Pratt was our favourite. We watched him full on diss future on his Snapchat when he said End Game would be a better track if it was just Taylor and Ed Sheeran. Check out Billboard's article with some of Spencer's hilarious compliments he gave Taylor.
http://www.billboard.com/articles/columns/pop/8031501/taylor-swift-reputation-review-spencer-pratt-quotes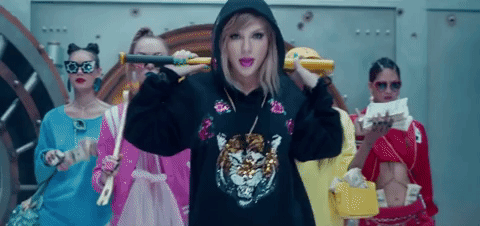 Sammy's Superheroes
This week we had 4th year Health Science student, Jenna Belitzky, join us in the studio. Jenna is currently the Public Relations Executive on Laurier Against Childhood Cancer and spoke with us about the upcoming cycle-a-thon happening this Wednesday, November 15th in the Concourse from 9am-5pm.
The cycle-a-thon is a teaser for the inside ride, which is a bigger event, taking place next semester. The event is about raising awareness for childhood cancer, and you can sign up to ride for a 30 minute timeslot in honour of someone affected by cancer. There are 5 bikes, so friends are more than welcome to join and support your ride. But wait, there's more! LACC has some amazing sponsors such as the Bookstore and Wilfs supporting the event. There are many prizes to be won and multiple ways to donate. Definitely consider signing up for a ride time on this google doc and checking the event out on Facebook!
https://docs.google.com/spreadsheets/d/1z4PYtYwGFZ0JF6X7GKpDzFnJU9oZOyHzSs_T21_Sz2A/edit#gid=0
When we asked Jenna about why she got involved with LACC, she opened up to us about her little sister, Sammy being diagnosed with cancer this summer. When asked how she would describe Sammy, Jenna said:
"She's the kind of person that just wants to put everyone before herself even though what she's going through. it's really special to see and it's really nice being inspired by someone who's so young. She's inspiring me. She's inspiring my friends. She's inspiring strangers. People come up to me and "Wow, your sisters doing amazing things, your family is so amazing," and I'm just like yes, it's all thanks to her. None of us could ever do this without each other."
LACC is dedicating Wednesday's cycle-a-thon in honour of Sammy and is promoting the hashtag #SammysSuperheroes. Jenna's family participated in a SickKids Walk this summer and called themselves Sammy's Superheroes, which is how the trend initially started.
Both Champagne Tiny and Steffy Wap cannot emphasis enough how touched they were by Jenna and Sammy's stories. You can definitely catch us both riding bikes in the concourse on Wednesday!
Movie Madness
With the holiday season approaching, it is also the season when some of the best movies hit the theatres. Within the months of November and December three of the most anticipated movies are going to be on the big screen. Marvel, DC and the Star Wars franchises are giving us the best Christmas presents by releasing Thor: Ragnarok, Justice League and Star Wars: The Last Jedi.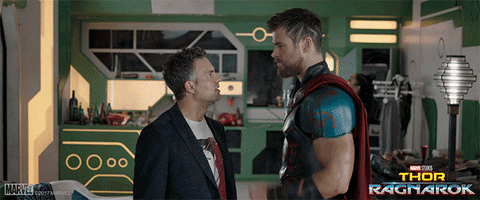 According to Variety, Thor has already passed the $650 million mark worldwide at the box office in less than three weeks after its release. With a cast like Chris Hemsworth, Tom Hiddleston, Cate Blanchett, Mark Ruffalo and Jeff Goldblum and a director who has outdone himself, Taika Waititi, it is no surprise that this movie is a blockbuster hit.
It is quite exciting to see how Justice League; the rival superhero universe movie will compete with Thor. Justice League is bringing together Ben Affleck, Gal Gadot, Henry Cavill, Jason Mamoa and Ezra Miller. This movie picks up after the events of Batman vs Superman, and it is a big move for DC to launch the Justice League movies.
Finally under the sci-fi genre, one of the most anticipated movies, Star Wars: The Last Jedi, hits the theatres on December 15, 2017. It will definitely be a treat to go watch this movie once exams are done. But with Carrie Fisher passing away last year, this movie will be an homage to her beloved character of Princess Leia. Everyone involved with this movie has been very tight lipped about any information about the plot, but the trailer does give the fans something to look forward to.
Along with all the action packed sci-fi movies, a lot of comedies are coming to your nearest Cineplex as well. Daddy's Home 2, A Bad Mom's Christmas and Pitch Perfect 3 are the perfect movies if you want a study break or just want to go have a chill night with your friends and family. Jumanji: Welcome to the Jungle hits the theatres in the new year and it is one of Dwayne Johnson's first releases of the year along with Kevin Hart, Nick Jonas and Jack Black it is a guaranteed fun time. This movie is a remake of the 1995 movie Jumanji with just a few changes. Needless to say any movie with Kevin Hart and The Rock is going to be filled with endless jokes and laughs.
Another movie that is going to be a great hit is The Greatest Showman, it brings together Hugh Jackman, Zac Efron, Michelle Williams and Zendaya. This movie marks Hugh Jackman's return to musicals and tbh Champagne Tiny cannot wait to see Wolverine belt out some great songs.
Songs:
Perfect – Ed Sheeran
Telephone – Lady Gaga/ Beyoncé
Walk on water – Eminem/Beyoncé
…Ready for it? –  Taylor Swift
End Game – Taylor Swift/Future/ Ed Sheeran
I Did Something bad – Taylor Swift
Don't Blame Me – Taylor Swift
Delicate – Taylor Swift
Look What You Made Me Do – Taylor Swift
So It Goes – Taylor Swift
Gorgeous – Taylor Swift
Getaway Car – Taylor Swift
King of my Heart – Taylor Swift
Dancing with Our Hands Tied – Taylor Swift
Dress – Taylor Swift
This is Why We Can't Have Nice Things – Taylor Swift
Call It What You Want – Taylor swift
New Year's Day – Taylor Swift
Love Story – Taylor Swift
Find Your Love – Drake