This past weekend was a sea of green filled with Irish celebration, and DJ Steffy Wap and DJ Champagne Tiny were out on the streets of Ezra alongside 15,000 of their fellow Golden Hawks! Being our last St. Patrick's Day we decided to spice up our outfits and stray away from our classic jeans and green tank top look.
Champagne Tiny absolutely (sham)ROCKED a pair of H&M denim overalls with an off the shoulder army green top. On the contrary, Steffy Wap cut her original "Kiss Me I'm a Golden Hawk" t-shirt from first year into a crop top, pairing it with a decorated visor and her current favorite fashion piece: Adidas track pants!!
Paddy's and Daddy's
Unless you have been living under a rock, the new fad that has taken over our society is calling attractive people 'Daddy'. Both of us are very iffy about this new fad. This has been popularised by the hit TV show Riverdale. For us, it is very uncomfortable whereas there are people who really seem to get a kick out of it and love using that term. Tbh we've come to the conclusion that this word is forever a taboo for us.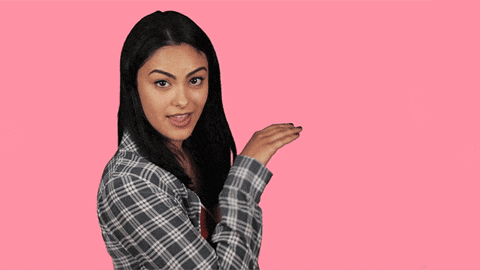 Llama Llama Red Pyjama
Steffy Wap has been doing spoken word rap for 19 shows now and we have to admit that it's quite hilarious to hear what the lyrics to these aggressive rap songs are ACTUALLY saying.
@Shaggy what does "A smaddy else a favor you inna di complex" even mean???
Nonetheless, when we came across this video of Migos and Ludacris along with other rappers, rapping a children's book we knew we had to play it on air. Champagne Tiny says she will not be at all surprised if this is how Steffy Wap reads books to her children in the future.
https://www.youtube.com/watch?v=bWQg5Zk-MCg&pbjreload=10
R.I.P. ZiGi
The season of breakups continues with Zayn Malik and Gigi Hadid. They called it quits on their 2-year relationship last week on good terms. They were hands down one of the most fashionable IT couple on the block. Safe to say we are quite broken-hearted over this new and are now left wondering what Zayn is going to do about that tattoo of Gigi's eyes on his torso?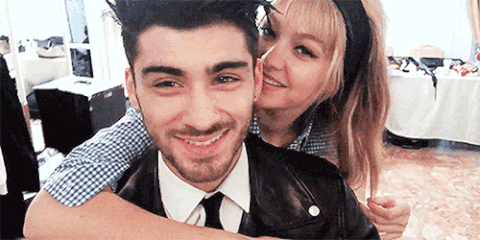 I (Do Not) Challenge You
It's no question that most of us spend a ridiculous amount of time watching YouTube videos. While you watch hours of babies eating lemons, cats chasing toys, and makeup tutorials, you can also find yourself watching normal people doing incredibly stupid things.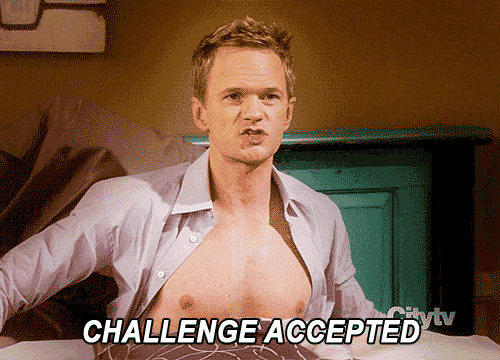 Most recently the "Tide Pod" challenge has been trending on YouTube, which involves either biting the pod and eating it cold or heating it up in a frying pan so you taste the soapy combination in your mouth. Regardless of how you consume it, the pod will still be poisonous!
Other ridiculous internet challenges we talked about that have gone viral on YouTube include:
The Cinnamon Challenge
The Condom Challenge
The Kylie Lip Challenge
The Salt and Ice Challenge
The Ghost Pepper Challenge
The Car Surfing Challenge
Lend Your Leg
We had Noreen Khimji and Ana Savic stop by our studio today to talk about Lend Your Leg which is coming up on Wednesday.
Q. Tell us a bit about yourselves
A. We are both fourth-year Global Studies students headed towards graduation.
Q. How are you guys finding the program so far?
A. We love this program, it is one of the most rewarding programs you could be a part of. We are really sad to be leaving in all honesty. We get to travel to pretty cool places through this program.
Q. How did you become involved with Lend Your Leg?
A. So from your first-year global studies class, you are marketed towards the Lend Your Leg event as the global studies department helps run the event. One of our professors got us involved in running this event. We participated in our first year and joined the executive team in our third and fourth year.
Q. For someone unfamiliar with LYL can you tell us more about the cause?
A. So April 4th marks the International Landmine Awareness Day, which is a UN-mandated day to raise awareness about the adverse affects of landmines as they are internationally banned but still often used when conflict arises. We choose to host this event in mid-March due to the conflict with the semester ending and the exam schedule. This will mark the 7th year for Laurier hosting this event. There are still about 110 million active landmines which affect about 80% civilians. The use of landmines was banned in the 1997 Ottawa Treaty but some of the main UN signatory countries like the US, India, Russia and China did not really ratify this treaty. The landmines are still being used in conflicts today in Syria and Myanmar.
Q. Is it common for schools and universities to host this event?
A. We believe that Laurier is one of the only two universities in Canada which hosts this event for awareness.
Q. What does Laurier LYL have planned for the day?
A. We actually start the night before which would be Tuesday night. We kick things off with an open mic night at Veritas. So if anyone would like to come perform they are more than welcome to stop by between 7-11 pm. For the day of Wednesday, we start off at 9 am with a pancake breakfast outside the Fred Nichols Building. We have our very own DJ Legs providing some great music. In the concourse, we are going to have some fun interactive activities for people to engage in and get more information about LYL. We then organize a march around campus and head to the Turret for speaker sessions.
Q. What makes this event so important for the First year students?
A. Specifically, students who take the first year global studies course, participating in this event counts towards their credit
Aside from attending Lend Your Leg this week you all should come out and watch Champagne Tiny at her last ever Laurier dance showcase on Sunday at 12:30 pm and 4 pm at the AC! Be sure to tune in next Monday for our final farewell to The Morning After.
Stay Golden.
Song List:
I'm shipping it to Boston – Drop Kicks Murphy's
More than friends- Inna, Daddy Yankee
Pray for me – The Weeknd, Kendrick Lamar
Finesse – Bruno mars, Cardi B
Give me everything – Pitbull, Neyo
New rules – Dua Lipa
Gods plan – Drake
Evacuate the dance floor- Cascada
All night – Chance the Rapper
Wild thoughts – DJ Khalid
Gasolina- Daddy Yankee
I like me better – Lauv
Run me dry – Bryson Tiller
Gas pedal – Sage the Gemini
Before he cheats – Carrie Underwood
I don't want to be – Gavin Degraw
Love u – Marshmellow
You belong with me – Taylor swift
Mans not hot – Big Shaq
Find your love – Drake