What is Valentine's Day really? I mean we guess it's a day of love but really it's just another day of the week where if you're single you have to deal with the annoyingness of seeing your Instagram feed light up with "my valentine" posts and the variety store running out of chocolate.
For the sake of Loveday, we decided to discuss the awkwardness and difficulties of modern dating as a result of technology and non-labeled relationships.
Oh, and we dedicated our entire show to the Urban Pop Princess and R&B Queen: Rihanna.
Here's a recap of this week's edition of The Morning After.
@BadGalRiRi
Style queen, the voice of a goddess, and heart of gold, Rihanna truly has the whole package. We have seen Rihanna emerge from her late teenage years of Pon de Replay in 2005, into the Spotify's most streamed female artist of all time. In total, she has won 9 Grammy's, 12 American Music Awards, 12 Billboard Music Awards and even the inaugural American Musical Award Icon in 2013.
The one thing that we admire the most about her is that she so effortlessly gorgeous. Her style is one to die for. She is forever serving looks even when she is just out to grab a coffee. Here are some of Champagne Tiny's all-time favorite Rihanna looks:
https://www.theodysseyonline.com/rihanna-serving-up-some-looks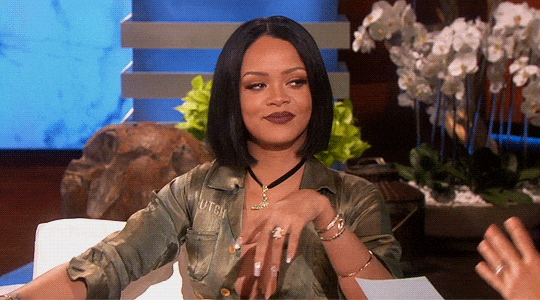 Side note: both Champagne Tiny and Steffy Wap ship Drake and Rihanna together
What the Tech
Technology is weird these days, especially when it comes to relationships and the birds and the bees. Champagne Tiny and Steffy Wap agreed that the readily available communication tools we have almost make us connect too much. These tech tools allow new relationships to heat up and take off way too fast. It's unfortunate because it's almost as if the "suspense" of dating and relationships is taken away because even if you are kilometers apart, you're always a snap, DM, iMessage, What's App away.
It is nice to have a direct way of communication but we found that in the long run people often get bored too fast. It makes us question whether people should find a balance for how much they rely on technology for their relationships to develop. Technology definitely comes clutch for when you want to send your S/O a cute meme or gif.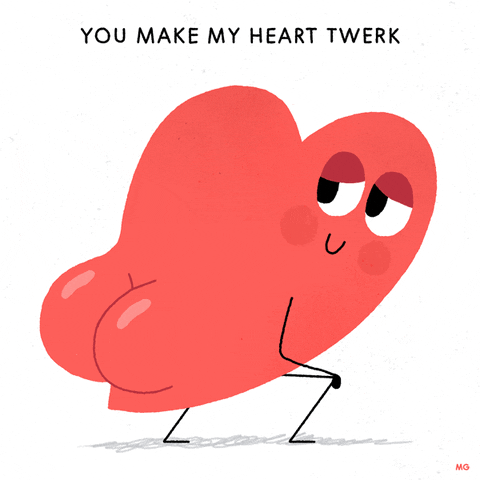 Swipe Left
It's 2018 and we are all well acquainted with Tinder by now. While more recently on Good Morning America we saw Tinder success stories, they have masked the grueling reality of Tinder horror stories. Thanks to BuzzFeed, we were able to read some Tinder horror stories on air. Check out the full 14 at https://www.buzzfeed.com/nicholaswray/tinder-swag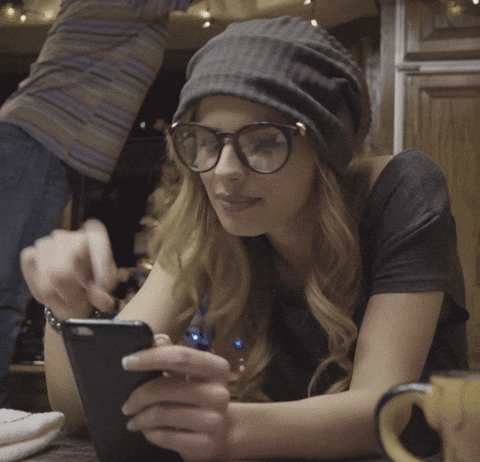 You are a STARR
Once again hiring has opened up with Laurier's Students' Union. But this time it's for the 2018-19 school year. Unfortunately neither Champagne Tiny or Steffy Wap can apply because they will be graduated but many of you can apply. Positions include coordinators, executive, and general members of SU committees, Icebreaking, Orientation Team and University Affairs. Hiring is open until the 28th and all applications are in STARR format. Be sure to apply at https://hiring.yourstudentsunion.ca/login
Stay Golden xoxo
Song List: 
Pon de Replay
If it's lovin' that you want
Unfaithful
SOS
Umbrella
Shut up and drive
Take a bow
Hate that I love you
If I ever see your face again
Breakin dishes
Disturbia
Just stand up
Rude boy
Rockstar 101
California king bed
We found love
Stay