We thought that 2017 flew by but we are already halfway through the first month of 2018! Time really needs to slow down a little bit around here.
Sweet 23
Champagne Tiny is getting closer to a quarter life crises as her birthday approaches this upcoming Thursday! She is all set to party in style with a PJ themed party which is a really great fit given that Champagne Tiny loves to sleep. TBH if she could make a career out of it she would.
Feeling Marvel(ous)
2018 also happens to be a big year for the Marvel Cinematic Universe. With movies like Black Panther, Deadpool 2 and Avengers Infinity War lined up to release it is going to be quite interesting to see which one of these tops at the box office. It is quite surprising to see these characters grow over the past 10 years and to think that these actors are saying goodbye to these characters.
It is weird to think that one day Robert Downey Jr. will not be Iron Man or Chris Evans will not be Captain America. These actors were made for these roles and this makes the upcoming Marvel movies even more exciting.
Netflix & Chill(y weather)
It's that time of year again, when cliff hanger endings to midseason finales are finally answered. Champagne Tiny and Steffy Wap could not contain their excitement over Grey's Anatomy returning THIS Thursday. Not only did Shonda Rhimes leave us with Dr. Jo Wilson running in face to face with her abusive ex-husband for the first time, Shondra also made us a wait a whole two months to release a new episode. The countdown to Thursday could not come sooner.
Speaker of Shonda Rimes, How to Get Away with Murder is also coming back on Thursday for its second half of the season. Will Simon live? Will he have memory loss? Guess we'll find out this week.
In other TV news, Riverdale is coming back. Steffy Wap was a tad confused because she though there were no new episodes until next October. Even though Season 2 of Riverdale fell downhill, since she is a Cole Sprouse fan girl, Steffy Wap will continue to watch the rest of the season.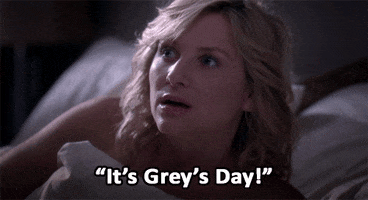 Sippin' On (Secret) Drinks
If there's one thing Champagne Tiny and Steffy Wap love more than jamming out to Drake's Child's Play, it's a hot Starbucks drink on a cold winter day. Yes, we both have our apps and gold cards but recently we have discovered Starbuck's infamous Secret Menu. Here are some of our favourites:
Smore's Hot Chocolate
Hot chocolate
1 pump of cinnamon syrup
1 pump of toffee nut syrup
Blend and top with cream, choc sauce, biscuit bits and marshmallows
Raspberry Cheesecake Latte
Regular latte
3 pumps flan syrup
5 pumps cinnamon dolce
5 pumps raspberry syrup
Top with caramel whip and flan drizzle
Nutella Latte
Caffe Misto
1 pump chocolate syrup
1 pump hazelnut syrup
Top with caramel drizzle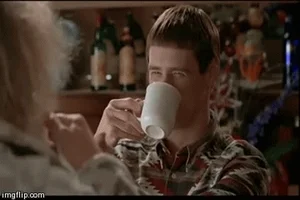 My Mama Don't Like You
Sorry, Justin Bieber, your girlfriend's Mama doesn't like you and she likes everyone. In Champagne Tiny's relationship segment we learned that  Justin unfortunately didn't pass the mother test the second time around. Mandy Teefey, Selena Gomez's mother told the media "Selena can live her life however she wants as long as she is happy, safe and healthy."
Since it's her birth week, our playlist was all Champagne Tiny's favourite.
Stay Golden!!
Song List:
Quit Playing Games with My Heart by Backstreet Boys
I Want It That Way by Backstreet Boys
Signs by Drake
Heartless by Kanye West
Sleep on the Floor by The Lumineers
Beg by Jack and Jack
On the Loose by Niall Horan
Somebody Else by The 1975
Chocolate by The 1975
I Like Me Better by Lauv
Adrenaline by Lauv
Bibia Be Ye Ye by Ed Sheeran
Kiwi by Harry Styles
True Colours by The Weeknd
D. by The Weeknd
Everytime We Touch by Cascada
Live in the Moment by The Man
Delicate by Taylor Swift
Find Your Love by Drake