Talk about melting in this heat, this week our system over heated and we were unable to air the show. Looks like The Morning After was too hot to handle! However DJ Champagne Tiny had some amazing stuff to share with you guys while DJ Steffy Wap was off for a conference in Utah. (That is such an adult thing to do, you go girl!)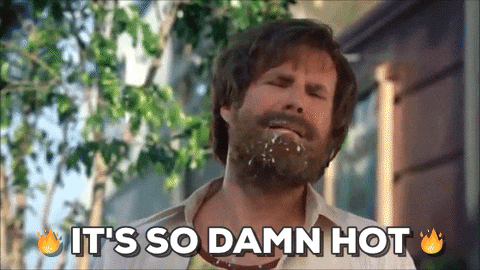 Let's Talk About Fashion
These past couple days have been some of the most important days of the year for the fashion industry as it was Fashion Week in Paris, New York and Milan! From Kaia Gerber making her runway debut to Rihanna bringing motor bikes onto the runway, fashion week had it all.
At just 16 years of age (can she even drive!?), Kaia walked for Calvin Klein, Alexander Wang, Rihanna's Fenty x Puma collaboration to Burberry, Moschino and Prada. She definitely proved that she comes from supermodel royalty being the daughter of Cindy Crawford.
One of the best moments from Fashion Week had to be Donatella Versace's tribute to Gianni Versace by bringing out 90's supermodels; Cindy Crawford, Naomi Campbell, Carla Bruni, Claudia Shiffer and Helena Christensen. The collection was a great reflection of Gianni's style mixed with today's trends.
Apart from all the models, the upcoming collections look amazing, the big prints and bright colors are making a comeback for spring 2018. Moschino turned their models into walking flower arrangements which was pretty interesting to watch. If you want more updated information about Fashion Week, head on over to HarparsBazaar.com
There's a Bun in the (Kardashian) Oven!!
This past weekend we also saw one of the biggest news break in the Kardashian world – the youngest Jenner is pregnant? Champagne Tiny definitely has a really hard time believing that it's real given that Kylie Jenner and Travis Scott just started dating in April this year and most of her recent pictures and snaps have not shown any significant 'baby bump'. It is also quite unusual for the Kardashian-Jenner clan not to comment anything on this situation so guess we have to wait it out to find out the truth!
Mountain See, Mountain Do
With 30°C weather here in Waterloo, this past weekend Steffy Wap was experiencing the complete opposite of heat… SNOW! She was off hiking mountains and presenting at Muscle Study Conference for work where she even saw a moose. For the spirit of this Champagne Tiny decided to google some interesting facts about Utah:
It is the only state that allows multiple marriage licenses
Parts of the great salt lake is 9 times more salty than the ocean. No fish live in it because hella salty
The first KFC was not in Kentucky (LIES) … it was in Utah
The Utahraptor is the largest raptor of all the dinosaurs and was named after the state because its fossils were discovered here
Utah is the Jello capitol of the world
Just Hold On, We're Going Home(coming)
The time has come. The wait is almost up. Not only is it homecoming but it is officially the rematch of the 2016 Yates Cup. It's okay Western, we have boxes of Kleenex for you to take back to your fake hoco or FOCO or whatever it's called? With the game starting at 1pm this Saturday, September 29th, it is sure to be a homecoming to remember!!
Don't worry though, Steffy Wap and Champagne Tiny know many of you will be up before 1pm eating pancakes and maybe drinking some "special juice." And if that's you awesome, and if that's not you, still awesome; just remember to be responsible and deck out like crazy in purple and gold!
But wait, there's even more.
**Drum roll please
River Town Saints and Kira Isabella are performing the Turret on Friday night! Shoutout to A-team for planning this unreal concert! Better purchase those tickets before its too late!
http://laurieractivities.universitytickets.com
Tune in next week as Steffy Wap returns to the land of maple syrup and loonies. She and Champagne Tiny have some hilarious Thanksgiving stories in store that you do NOT want to miss. We promise the show won't get too "heated."
Stay Golden!