It's been a year full of memories for DJ Champagne Tiny and DJ Steffy Wap, and we can honestly say that joining Radio Laurier was definitely one of the best decisions we've made at Laurier.
From following the Kardashian pregnancies to the rekindling and now breakup of Jelena, the evolution of burritos and even eating crickets on air, these past 21 shows have been nothing less than spectacular
In honor of our last show at Laurier, we decided to share some of the highlights of our undergrad with our listeners and take a trip down memory lane.
Here's a list of our Final Four picks from study spots to our go-to drunk food spots:
Study Spots
Finding a spot on campus can be both a challenging and time-consuming task. Together we have probably tried every corner of campus and every coffee shop in Uptown.
#1 – WLU Library (S/O to the lovely ladies of Second Cup to brightening up our long days at the library)
#2 – Settlement Co.
#3 – Concourse (can you tell we're social????)
#4 – The "Pub on Spring" (aka our house) Attic
Reasons for having a mental breakdown
School is stressful, but life can be just as stressful. All 4 of these reasons for having mental breakdowns are things we have both experienced plenty of times since coming to WLU. We promise if you are experiencing any of these you are not alone!!
#1 – Boys (because men don't give you a breakdown!!!)
#2 – Assignments worth more than 20%
#3 – When you're procrastinating so you start thinking about where you will be in 5 years and cry
#4 – Seeing the price of textbooks
Looking back now some things that got us down seem pretty insignificant. So hang in there, things get better and surround yourselves with people who are a constant motivation. Believe us when we say that if we didn't have each other we probably wouldn't have made it this far.
Bars
Let's be real – studying can make you very cranky and very tired and sometimes you just want to let loose and go dance.
#1 – Phil's Sundays (the rink isn't the only place Steffy Wap takes shots!)
#2 – Chainsaw Tues/Thurs (karaoke duh!!!)
#3 – The Pub on Spring (cause house parties are the best)
#4 – Dallas
Booze Orders
Champagne Tiny has had the pleasure of being 19 since she came to Laurier in first year. Steffy Wap, on the other hand, is the baby of the squad and had to wait until the second semester of the second year. As much as we like to mix it up some nights or try something new at the LCBO we definitely have our favorite booze orders.
Champagne Tiny:
#1 – Wine (does not discriminate color; red, white and rose are always welcome #inclusion)
#2 – Tequila shots
#3 – Anything with gin
#4 – Dirty Alex (highly recommended if you're headed to Phils)
Steffy Wap:
#1 – White wine (she's classy)
#2 – Vodka Shots
#3 – Tall cans of Moosehead/Sleeman (because beer bottles at Dallas will chip your tooth)
#4 – Smirnoff Sangria cans
Post Bar Munchies
When there's alcohol involved there's always munchies! We will never turn down an opportunity for food, especially when we've had just a little "too much" special juice!
#1 – Dominos (Champagne Tiny's even friends with the delivery guy!)
#2 – Pizza Maniac (R.I.P.)
#3 – Fat Bastards (Champagne Tiny will argue anyone who says that Burrito Boys is better)
#4 – Cheesus Murphy (this gem is hidden in the Princess Cafe, it is open on Saturday and Sunday from 12:15 – 3 am)
Breakfast Spots
Where you need to cure a hangover or just don't feel like cooking, you can't go wrong with going out for breakfast. Out of all the meals, Champagne Tiny and Steffy Wap find themselves going out for breakfast the most and boy do we love our favorites!
#1 – Mel's Diner
#2 – Café 1842
#3 – Wilfs
#4 – Symposium (did we mention mimosas?!)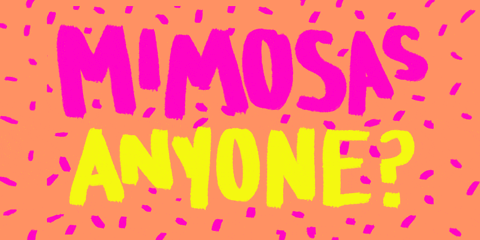 Compulsive Spending
As much as we try and budget our money, sometimes we just type in our visa number and crack. Out of the two of us, Champagne Tiny probably buys more "practical" items while Steffy Wap shops with the mindset "random distraction". And let's be honest Champagne Tiny has a slight spending problem
Champagne Tiny:
#1 – Books from Chapters
#2 – Ouija Board from Amazon (don't ask why this was bought)
#3 – Clothes from Dynamite (one can never have  too many clothes)
#4 – Cute Tattoos & Piercing (Student discount Wednesday's am I right!?)
Steffy Wap:
#1 – $30 plant (the pot was worth it)
#2 – Random articles of clothing (bucket hat and fuzzy vest she's worn twice)
#3- Fish (two to be specific)
#4 – Piercings
Laurier Events
Without a doubt, Laurier is an incredible school and we are both beyond happy that we chose this school. Being a Golden Hawk is beyond the academic classroom; rather its enjoy all the campus has to offer, thriving off of the immense school spirit, and making thousands of memories every single day!
#1 – Winter Carnival
#2 – Recreation Dance Showcase (Champagne Tiny) / O-Week (Steffy Wap)
#3 – Homecoming
#4 – Wilf's Trivia Wednesdays
Champagne Tiny & Steffy Wap's "Questionable" but Memorable Nights Out
As you can imagine, 4 years of being Big Sis & Little Sis and living together for 3 can leave you with many amazing, but also random af stories. Ted Mosby said "nothing good ever happens after 2:00 am." but we're going to have to challenge him on that because 2:00 am has been home to some the best nights we've ever had.
#1 – Throwing a crime scene party in Spruce St. res while watching a movie of photos/videos from first year along with a customized drinking game, then proceeding to crash the Athletic Banquet after party at Turret and make friends with the men's soccer team
#2 – The entire 2017 Dub C experience, starting with unofficial kickoff in November where we went from home to a team pre to Wilfs to chainsaw all in one night, to ending the week while searching for Champagne Tiny's lost jacket, phone, and possible dignity? (kidding)
#3 – Champagne Tiny's 21st birthday in a snowstorm which was the LAST EVER Phil's Monday! (R.I.P.) The bar was almost empty but we met a male stripper who gave us a pole dancing lesson!
#4 – We have a TIE!
The first is after the WLUFLS fashion show last year when Steffy Wap and Champagne Tiny went to a Phil's Sunday and Steffy Wap proceeded to give an "independent women" speech in the bathroom resulting in a massive applause.
The Radio Laurier Christmas Party where Champagne Tiny got our Station Manager to give her a piggyback ride after enjoying lots and lots of special juice, eventually coming home to see an injured Steffy Wap laying in her bed zoned out on painkillers!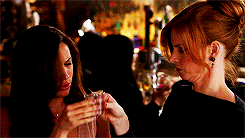 A Special Shout Out
This one goes to our Manager and Genuine Friend, Lauren Keating. You have been such a big part of our journey both at Radio Laurier and our past 4 years in general. Without you we would have never gotten involved with Radio Laurier, thank you for always being there and pushing us. You are a constant inspiration to everyone around you. You never fail to make us smile and make our day so much better. We love you with all our heart.
So Long Farewell
Well, that is a wrap! It has been an absolute BLAST staying connected with all our listeners and followers every week and our Monday's (or should we say Morning After's) won't be the same anymore. Whether this is your last year or first year we hope Laurier brings you happiness, showers you with opportunities, and leaves you proud to be a Golden Hawks. And don't forget, there's always time to Find Your Love.
Stay Golden. xo
Yours Truly,
Champagne Tiny and Steffy Wap
Song List:
Blem by Drake

River by Eminem ft. Ed Sheeran

We Can't Stop by Miley Cyrus

In My Blood by Shawn Mendes

I took a Pill in Ibiza – Seeb Remix by Mike Posner, Seeb

Don't Tell Em by Jeremiah, YG

What's My Name by Rihanna, Drake

What Makes You Beautiful by One Direction

So What by P!NK

Wasted by Tiësto, Matthew Koma

Summer by Calvin Harris

Light it Up by Major Lazer, Nyla, Fuse ODG

Sleep on the Floor by The Lumineers

There's Nothing Holdin' Me Back by Shawn Mendes

Lemon – Drake Remix by N.E.R.D., Rihanna & Drake

Find Your Love by Drake