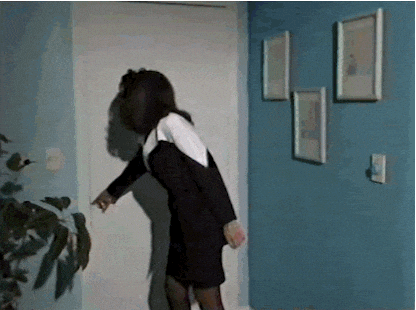 Happy Valentines to all you beautiful Golden Hawks!! DJ Kales and I are wishing you lot's of love on this day (and always, of course). Whether or not you're celebrating with a special someone, or if you're just flying solo this year, we hope you're killing it today (and everyday). I was solo for last nights show, DJ Kales headed south earlier this week and went back home to Bermuda, so it was just me on Tuesday night, and if you got the chance to tune in, I hope you loved the show! To keep in line with the theme of love this week, I put together a few of the cheesiest love songs I could think of, from Mariah Carey to Rick Astley, we covered some serious ground this week.
To start things off, I talked a lot about things that had an anti-Valentine vibe to them, and thats not to say I don't like Valentines, but I just thought it would be interesting to mix it up. For starters, I chatted about the top places that you don't want to be on Valentines day if you hate the holiday, and some of the places I found pretty hilarious. First on the list was Italian restaurants. Now this one didn't surprise me, but I never would have thought to put it on a list. Coming from an Italian, we do pretty much represent the epitome of romance and cheesy lovey dovey crap. So if you hate Valentines, stay clear of Famoso or the the Vincenzo's hot table if you're in Waterloo.
Another interesting thing I talked about were some cool facts about Valentines day. Did you know that in Finland, the word Ystävänpäivä, translates into "Friend's Day" and is more about celebrating your friends than your significant other. Imagine that! Celebrating your friends and giving them chocolate and flowers instead of your boo, gotta say I kinda dig that idea.
Whether or not you're celebrating with someone special of enjoying a nice "Galentines day" and are hanging with your closest gals, we from The Jam are wishing you a very happy Valentines day, and we can't wait to be back on air with you after reading week!!! We hope its a relaxing break, and we'll be back to tear up your Tuesday nights in two weeks!!
Track List 
Never Gonna Give You Up – Rick Astley
Careless Whisper – George Michael
You're the One That I Want – John Travolta & Olivia Newton John
True – Spandau Ballet
A Thousand Miles – Vanessa Carlton
Fantasy – Mariah Carey
The Look of Love – ABC
Sweetest Thing – U2
Home – Edward Sharpe & The Magnetic Zeros