Hey Golden Hawks, it's DJ Sav here and welcome to our new show! I hope you enjoyed my solo rendition for now as DJ Mack couldn't make it to the first session, but  next week we'll be together and better than ever. This week I decided to start off the show with some discussion on one of Von Dutch's biggest supporters, Paris Hilton, and her rise to fame. Also, I tried one of the most popular online games right now, Fortnight, and spoke a bit about how I feel about its content and popularity. Plus, I may have played a bit of music.
The American Businesswoman
As mentioned, this week I spoke a bit about Paris Hilton and my thoughts on her path to fame, daily social media updates, and her own thoughts on her uprise to stardom. To say the least, me and Paris definitely have conflicting opinions on her fame status, and would agree to disagree on the reasons why people praise her in the social media world. Hopefully you think a bit more about this socialite, television and media personality, model, actress, singer, DJ, and most of all, american businesswoman.
Try of the Week
This week for our try of the week, I was tasked with trying the currently most popular online game, Fortnight. This game reminds me of other games like Call of Duty and Halo in regards to objectives and graphics. It seems like the premise is to collect items and kill other players, kinda simple if you ask me. All in all, I wasn't too fazed by the game, and I don't necessarily understand all the hype?
Laurier Semi-Formal
This Saturday February 3rd Laurier is hosting a lit semi formal dance in the Turret for Conrad, Willison, University Place, and Bricker-Ezra residences. The event runs from 9pm-1am and is free to enter, plus Wilf's will be catering. Make sure you make it out to this Night on the Red Carpet themed jam for some music, food and a wild time!!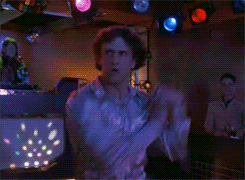 The Music
This week I decided to keep the vibe chill as midterms are fast approaching, and for some, have already come in full force. To begin my hour of chill I started things off with some James Vincent McMorrow, and continued to relax to a little Bon Iver, and Tame Impala, some of my all time favourite artists to de-stress with. All the jams will be listen below, along with the links to their music videos, and the music video for Get Low, by James Vincent himself is hanging down there.
Finale
That's all for this week kids, I hope you enjoyed the show and all its smooth tracks, and DJ Mack and I will see you next week, stay golden out there hawks!
Playlist
After the Moment – Craft Spells 
Get Low – James Vincent McMorrow
Yes I'm Changing – Tame Impala