New Year, Same (unique) morning hosts.
DJ Champagne Tiny and Steffy Wap are back and ready for another unreal semester on the Morning After.
Oh Canada.
Call the Mounties!!!! Champagne Tiny is officially a Canadian citizen. Over break Champagne Tiny was finally able to write her citizenship test now it is time to go buy some Beaver Tails to celebrate!
What's 9 + 10?
This past Thursday, Steffy Wap officially turned 21! A 21 savage themed party seemed quite appropriate for this milestone. Of all the things Steffy Wap can do now that she's 21 including adopting a British baby from the U.K., gamble in Iowa, and get a helicopter license in England, she is most excited for eating copious amounts of breadsticks and drinking bottomless wine at Olive Garden!
Put A (Gold) Ring On It
Aside from turning 21, Steffy Wap rang in the New Year with a gold medal at the 2018 Canadian University Challenge Cup hosted at the University of Guelph this year. She led the Golden Hawks ringette team to a 6-4 victory over Brock in the gold medal game. After 7 games in 5 days, Steffy Wap is exhausted but absolutely pumped to be bringing the championship trophy back to Laurier.
Going to the (Royal) Chapel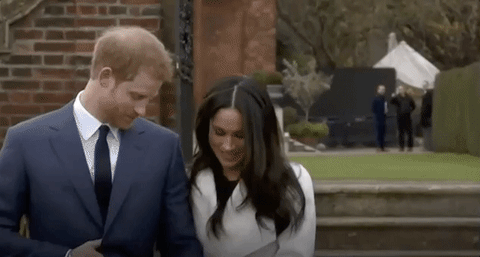 Look out Britain, Rachel Zane is moving in! Who would have ever thought that Suits actor, Meghan Markle would fall head over heels for Prince Harry. The two lovebirds announced their engagement on November 27th and are set to wed on May 19th of this year.
There's OFFICIALLY a Bun in the Kardashian Oven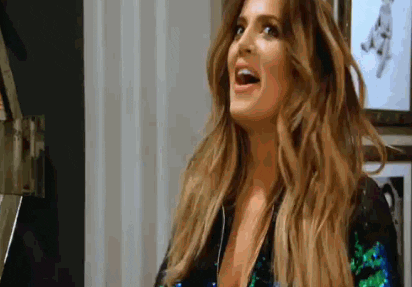 We spent much of last year debating which Kardashian apart from Kim was pregnant. It turns out the Khloe Kardashian is expecting a baby and broke the news on Instagram. We are still waiting to see if the youngest Kar-Jenner sister, Kylie, will be announcing another Kardashian pregnancy or not.
Golden Globes
The Golden Globes kicked off this year's award season with a big statement. There was not a single celebrity in attendance who was not dressed in the color black. The entire audience of Golden Globes stood together against the sexual assault which has been coming to light over the past couple weeks. They said #TimesUp to the inequality among genders and races while being represented not only on screen but in all other fields of work.
For a list of all the winners head over to: https://www.nytimes.com/2018/01/07/movies/golden-globes-winners-list.html
Dub C, Dub Do
Finally, to kick off this semester, we have the annual Winter Carnival to help with the winter blues and get students excited for the upcoming year. We had Sammi Marino, the Winter Carnival Registration Executive stop by the studio and talk about this week.
Q. Tell us a little bit about yourself
A. So I am a third year General Science student, I lived in KSR my first year and I really enjoy getting involved with stuff on campus and staying engaged.
Q. What is Winter Carnival?
A. Winter Carnival could also be known as Frost Week. It is a week-long spirit week to beat those winter blues. It is like O-Week but everyone at Laurier can participate, no matter what year you are in.
Q. What got you involved with Winter Carnival?
A. One of my friends recommended that I apply for this position as he thought it fit my personality really well. This is my first year being a part of winter carnival, I was never a participant but it has been great working with some amazing people.
Q. What kind of events do you have planned for the week?
A. We have activities like Sled Race, Tug of War, Scavenger hunt, Captain's Dance Off and the mystery event. The Mystery Event is open to anyone who is a Laurier Student.
Q. How do the teams work for Winter Carnival?
A. So we have a couple teams called the Legacy teams, they come back every year. You can also make your own team. You just need to have 20-40 people signed up. This year we did something different by introducing a Free Agent Team. People who were not recruited or are just interested in participating but did not know how to get on a team ended up making their own team.
Since it was Steffy Wap's birthday show, Champagne Tiny kindly let her pick the tunes for this week!
Stay Golden.
Song List
I Like Me Better – Lauv
Rock N Roll – Avril Lavigne
River – Eminem and Ed Sheeran
Before He Cheats – Carrie Underwood
Want They Want – Russ
Bedroom Floor – Liam Payne
Baby its cold outside – Michael Bublé & Idinia Menzel
Tell me you love me – Galantis & Throttle
Don't You Worry Child – Swedish House Mafia
Silence – Khalid & Marshmello
Wherever, Whenever – Shakira
Swimming Pools (Drank) – Kendrick Lamar
What Lovers Do – Maroon 5
S&M – Rhianna
Move Along – The All-American Rejects
Summertime Sadness (remix) – Lana Del Rey & Cedric Gervais
UP! – Shania Twain
Let Me Go – Hailee Steinfeld (ft. Alesso & Florida Georgia Line)
Down On Me – Jeremiah & 50 cent
Maps – Maroon 5
All Night – Chance the Rapper (ft. Knox Future)
I Collect Rocks – Al Simmons
Wonderwall – OASIS
Find Your Love – Drake