Welcome back everyone! I hope we all had a great Christmas, I know that (aside from working almost every day), I had a fantastic break. Granted, the cold has proven to be a royal pain, and I've honestly started going into our -20 degree industrial freezer at work just to warm up.
Aside from all of this, I'm excited to be back doing the show, despite my trek from the other end of campus because this school has no parking available. Life is hard.
---
This Week In Music…
Judas Priest just came out with a new song (and subsequent music video) for the tune Lightning Strike.
Breaking Benjamin have a new tune as well, called Red Cold River.
The Not in This Lifetime Guns 'n' Roses tour is now the fourth highest grossing tour of all time, passing Roger Waters' The Wall Live, and creeping up on Coldplay, U2, and The Rolling Stones.
Unsurprisingly, Billie Joe Armstrong from Green Day is calling for the impeachment of Donald Trump. This stems from months and years of the Green Day front-man protesting authority, and surprises nobody.
Finally, the Coachella lineup is an absolute joke, and is frankly a disgrace to rock music. If even Louis Tomlinson of One Direction is willing to denounce the festival due to lack of bands, maybe there's an issue?
David Bowie passed away two years to today, and is still being fondly remembered all over the internet. Moreover, 2 years ago Lemmy also passed away.  That's one of the strings of time where I don't think I can forget both of those icons passing away so close to each other.
---
Music History
Alexisonfire is a hardcore rock band from St. Catherines, Ontario, consisting of Dallas Green, Wade MacNeil, George Pettit, Jordan Hastings, and Chris Steele. Originally, the band's drummer was Jesse Ingelevics, but left the band in 2005, and was replaced by Hastings.
The band describes it's music as "two Catholic school girls engaged in a knife fight",  and a literal depiction of this appears on their self titled, debut album which was released in 2002. The album hit pretty hard in the hardcore community, and was met with welcome reception throughout.
With the success of the album, the band went on to tour with the likes of Rise Against, GWAR, and many other more famous bands in the hardcore scene.
In 2004, the band released Watch Out!, a followup to their debut album which helped form their new direction of sound, and also helped to fine tune it. After touring for 18 months, the band also decided in 2005 that drummer Jesse Ingelevics would be leaving the band due to personal reasons. His replacement, Jordan Hastings, would go on to help the band their biggest album yet, Crisis, in 2006.
In 2009, the band then released Old Crows/Young Cardinals, a seemingly new direction which reflected an almost harder version of City and Colour, Dallas Green's solo project. It featured more melodic songs, with more harmonizing and better production; another masterpiece, per say.
The following year, the band then released the EP Dog's Blood, a return to their heavier style, and a glimpse at what was to come for their next album
Yet before this album could be released, Dallas Green announced his departure in 2010 to focus on City and Colour, with other members departing for other projects as well. Singer Pettit notes that the breakup was "not amicable", and he was not very fond of the decision.
In 2012, the band played a few "final shows" before officially breaking up, recording a live album at Copps Coliseum as their farewell show
Yet, unsurprisingly in 2015, reunion shows were announced, and the band stated that they were officially back together
Since that day, the band has been playing shows off and on for roughly 2 years
They have recorded 4 studio albums, 2 EP's, and been included in the top 50 of Canada's best bands on multiple lists, with Crisis and Watch Out! going Platinum, with Young Cardinals and Alexisonfire reaching Gold status.
---
Heavy Hitter
Goes to both Alexisonfire and A Day to Remember. For those that hate hardcore, this would have been pretty heavy.
---
Band of the Week
Band of the Week goes to every band here. Yeah I know, I'm very vague today.
---
Double Shot
I mean, everything today was 3 songs, so I guess everything had at least 2? Merry Christmas, every band is a Double Shot.
---
Hey this was fun, we should do this again sometime.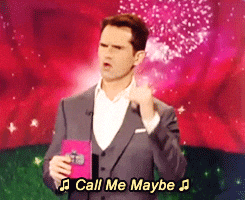 Rise Against – The Violence
Rise Against – Paper Wings
Rise Against – Satellite
A Day to Remember – If It Means a Lot to You
A Day to Remember – All I Want
A Day to Remember – The Downfall of Us All
Alkaline Trio – Time to Waste
Alkaline Trio – Calling All Skeletons
Alkaline Trio – Private Eye
Alexisonfire – Drunks, Lovers, Sinners & Saints
Alexisonfire – Crisis
Alexisonfire – The Northern
Sum 41 – The Hell Song
Sum 41 – Over My Head – Better Off Dead
Sum 41 – Underclass Hero
Menzingers – Lookers
Menzingers – Bad Catholics
Menzingers – Thick as Thieves
Paramore – For A Pessimist, I'm Pretty Optimistic
Paramore – Misery Business
Paramore – crushcrushcrush
blink-182 – Stockholm Syndrome
blink-182 – Dumpweed
blink-182 – M+M's
Linkin Park – A Place For My Head
Linkin Park – Papercut
Linkin Park – Breaking the Habit
Linkin Park – Leave Out All the Rest (One More Light Live)
Linkin Park – Sharp Edges (One More Light Live)