Welcome back to the Vendetta Blog, we hope you had a great week. This week has been eventful, and trust us to cover every bit of it on the show, at least the good stuff, LOL. Both DJ King and DJ Phuzz agree that this episode was the best one yet, taking our ratings from 9.8/10 to a 9.9/10. ITS LIT. We talked about Lebron's subtweeting, debated on JFK's assassination, and agreed on that new Eminem track no one really wants to hear. In other news its officially trench coat season, yes trench coats because winter jackets are not fashion bro.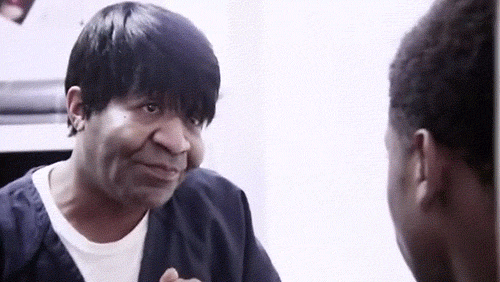 Lebron James
This should go in the sports tab, but this is LEBRON JAMES, he gonna get his own section. Well we all know this is his league, his name is King James for gods sake, well the self-proclaimed king of the NBA posted a cryptic tweet of the popular Arthur meme with the caption "MOOD…", the post has been deleted and he still didn't explain why he posted it when confronted by reported. Leading many to speculate, but it hasn't stopped the Rockets from trolling, check out their promo video released prior to the Rockets vs Cavs game last week.
Houston Rockets made this video poking fun at LeBron James and the Arthur Meme. 😂😂😂https://t.co/cDbHTBEYTP

— The Shadow League (@ShadowLeague) November 10, 2017
JFK Assassination.
Bruh, can they let this man stay dead. We already know his assassination as a conspiracy , but it seems like every time the US government is in trouble, they find a new way to involve Russia. This time they have "declassified" JFK files that link the assassination to the Russians, and of course the Russians have denied any involvement. Check out the article below:
http://www.telegraph.co.uk/news/2017/10/26/jfkassassination-files-released-donald-trump/
Sports
ANOTHER CLASSIC IN THE MECCA!@KingJames: 23PTS, 12AST, 9REB@KyleKorver: 21PTS, 5REB @DwyaneWade: 15PTS, 8REB#CavsKnicks BOX: https://t.co/O6ION9bKNE #AllForOne pic.twitter.com/x165au021p

— Cleveland Cavaliers (@cavs) November 14, 2017
During this week's episode, we were literally watching the Cavs vs Knicks game, and bro did it live up to the hype, Eric Kanter vs James . King James owned Madison Square Garden yet again, inspiring a Cavs comeback. The game was intense, just look at this clip bruh :
Frank Ntilinka & Enes Kanter stand up vs LeBron James pic.twitter.com/wdI3oBvgDu

— NBA Retweet (@RTNBA) November 14, 2017
In the world of soccer, Italy just pulled a madness, they have failed to qualify for the World Cup for the first time in 60 years, it has been labelled a National Disgrace by the Italian media. With most of the soccer world blaming Coach Ventura inept tactics, as expected he promptly resigned from his position, but the damage was done, and some of the greatest footballers to ever play will now miss their last chance at the tournament. Even the players seemed to be more aware of the stakes at hand
https://twitter.com/BrazilStat/status/930231505267363840
Laurier
Catch all your favorite DJ's at the concourse this month, as Radio Laurier takes over ! Hope to see you guys there.
Shout-out to Men's football team, who did their best but lost to the Western Mustangs 75-32 this weekend in the Yates Cup rematch, we'll get them next time !
MFOOT loses Yates Cup rematch to Western https://t.co/H48kl9WVjE #WeAreHAWKS pic.twitter.com/rTfG2AeyRP

— Laurier Golden Hawks (@WLUAthletics) November 12, 2017
Music
The music industry doesn't disappoint when it comes to news, but HOLD YOUR COFFEE, Eminem just dropped a track.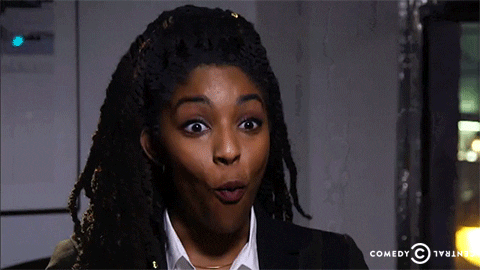 I know, we are shocked too. After a 4 year hiatus, Eminem dropped a track featuring Beyonce, but we agreed this track is trash. Like there are no good parts in the 6 minute song, it sounds like a bad Macklemore sermon.
But there's light at the end of this tunnel, it seems like XXXTENTACION got jumped by the Migos, yes you read that right. X claimed in a series of IG videos he got jumped in Cali by the trio, but he seemed angrier at the fact they couldn't give him the benefit of a 1v1. Take a look….NSFW
https://twitter.com/AthleteMusic/status/930494807226675200
To cap off an eventful week Eminem again is in the spotlight as he just won best Hip-Hop act of 2017 at the MTV EMA's. He seemed confused accepting the award and so were many on Twitter, who can't seem to understand how he could have won after just dropping a single 4 days before the award show, beating the likes of Kendrick Lamar and Post Malone.
https://twitter.com/RepShady/status/929841147681366017
Anyways, I'm going to bless you all with this weeks playlist again. Enjoy
end.
For our real one's out there, come see DJ King and DJ Phuzz at the concourse this month, as well as our other DJ's. Who know you may have what it takes to become a DJ yourself.
Hope you enjoyed our last episode and the blog. We are on every Monday 10-11PM and would love to hear from you, tweet at us DJ King (@kingsleym_) and After Class (@RLAfterClass) with the hashtag #vendettasound. Request tracks during the show, before the show, after the show, like deadass just tweet anything at us bruh. Till next time !
Ciao !