Good afternoon guys and girls, its another Monday and it's cold; in consequence, I'm playing some "hibernation" music, essentially just my favourite acoustic/relaxed songs. I've only had a coffee today so far so I'm hungry and really want some pizza. Don't know why I said that. Moving on….
Didn't really talk much today, I wanted to pack in as much music as possible, and considering how much I talked last show, I figured we could take a bit of a departure today.
I'm really enjoying theming my shows. Although I like just playing all different kinds of music, I think picking a theme each day is really nice; it helps me to focus on songs from a certain genre that I genuinely enjoy, and it gives each show its own life. So on that note, lets get into it.
---
This Week In Music…
Weezer and the Pixies announced their tour plans for 2018.
23 years ago this week Nirvanas MTV Unplugged show was released, absolute classic.
18 years ago Foo Fighters' There is Nothing Left to Lose was released, featuring Learn to Fly, Next Year, and Aurora.
10 years ago, Angels and Airwaves I-Empire was released, definitely give that album a listen, especially Heaven, Call to Arms, and Rite of Spring.
Slipknot apparently have plenty of new songs written for a new album, roughly eight or nine according to reports.
Dave Grohl hosted Jimmy Kimmel Live on Halloween, and Kristen Bell sang the lyrics to Do You Want to Build a Snowman alongside Enter Sandman, with Dave on drums. I was literally white girl screaming. Yes, I just did that.
Metallica's Robert Trujilio and Kirk Hammett duoed to Sabbath's War Pigs while in Birmingham, the hometown of Black Sabbath.
New stuff from Evanescence and Buffy St. Marie coming this week.
Otherwise, not too much happening.
---
Music History
Bon Iver is a band created by singer/songwriter Justin Vernon in 2006, releasing his first album, For Emma, Forever Ago, in 2007. 
The album was created when Vernon moved back to Wisconson after his band split up, his relationship ended, and he contracted Mono. He locked himself in his dad's cabin in northwestern Wisconsin, and binging a show called Northern Exposure, where the cast would wish each other "bon hiver', which means good winter in french.
Vernon recorded the entire album himself, with a microphone, a steeltone guitar, a set of old drums which his brother provided him, and other random objects which were laying around. Since this, he has never used engineers or producers to help make his albums, and has always done it himself.
His follow up albums, Bon Iver and 22, A Million demonstrate a departure in his usual acoustic only style from his debut album, yet still retain that beauty which all of his music possesses. The way these songs make you feel has no comparison; its like an even more experimental Pink Floyd mixed with Radiohead and Coldplay. Yet even that does it no justice.
---
Heavy Hitter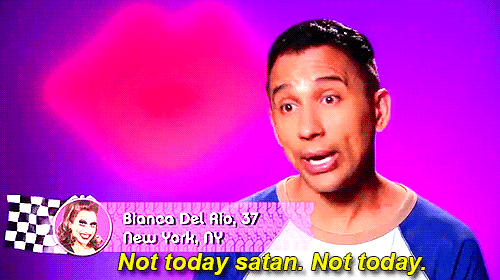 ---
Band of the Week
No band of the week this week due to the theme today! Instead here's some Dave Grohl.
---
Double Shot
TWO DOUBLE SHOTS TODAY!
#1 John Mayer
Played Born and Raised from 2012, and Free Fallin' from his 2008 live album, Where the Light Is. And yes, it is a cover of Tom Petty. My man crush is John Mayer, I have no regrets saying that.
#2 Foo Fighters
We heard Home from the Foo Fighters' 2007 album, Echoes, Silence, Patience & Grace, and Marigold from the 2006 live album Skin & Bones. Fun fact, Grohl wrote the song in 1990, and it was featured in the Nirvana boxset, With the Lights Out, as a B-Side. So there are 3 versions of the song; Grohl's solo version from his 1990 EP called Pocketwatch by Late! (Pseudonym), the Nirvana version, and the live Foo Fighters version. Pretty cool right? (Yes it is).
---
Nice to have a chill show today. Thanks for listening or reading. You're the best.
The Lumineers – Angela (3:21) 2016
Vance Joy – Mess Is Mine (3:43) 2014
Ben Howard – Old Pine (5:28) 2011
Alkaline Trio – Every Thug Needs a Lady (3:41) 2011
Hozier – Like Real People Do (3:18) 2014
Iron and Wine – Such Great Heights (4:16) 2009
John Mayer – Born and Raised (4:47) 2012
John Mayer – Free Fallin (4:23) 2008
Bon Iver – 22 (OVER SooooN) (2:48) 2016
Bon Iver – 29 #Strafford APTS (4:05) 2016
Bon Iver – Holocene (5:36) 2011
Angels & Airwaves – Anomaly (2:52) 2014
Bob Dylan – Blowin' In the Wind (2:45) 1963
Johnny Cash – Hurt (3:36) 2002
Mazzy Star – Fade Into You (4:55) 1993
Pink Floyd – Mother (5:34) 1979
Roger Waters – Deja Vu (4:27) 2017
Foo Fighters – Home (4:53) 2007
Foo Fighters – Marigold (3:19) 2006
Pearl Jam – Just Breathe (Live on Ten Legs) (3:53) 2011
Jackson C. Frank – Blues Run the Game (S&G Cover) (3:31) 2001
Alexi Murdoch – Some Day Soon (4:47) 2011
Shinedown – Simple Man (Acoustic) (5:20) 2003
Bears Den – Elysium (3:26) 2014
Jose Gonzalez – Heartbeats (2:41) 2006
From the Roger Waters concert a few weeks ago.