'Twas the morning before Halloween and all through the station, arguments roared on weather appropriate outdoor attire. While DJ Champagne Tiny pulled out her winter coat, DJ Steffy Wap is still in denial that winter is here. Will Champagne Tiny over heat or will Steffy Wap freeze this Halloween? Stay tuned.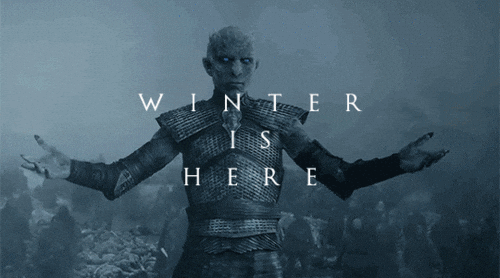 Hey Batter Batter
Talk about a comeback! The Houston Astros now have a 3-2 World Series lead after creeping up from behind inning by inning. Being down 3-0 in the first inning had nothing on them because after that 5 different Astros scored homeruns. It only took Houston 5 hours, 17 minutes, and 10 innings to come out victorious with a 13-12 win. Huge shout out to Joe Musgrove for allowing only one hit during extra innings, and Alex Bregman lined a single to bring Derek Fisher home.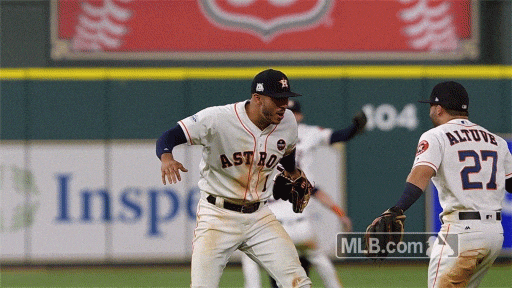 This Bird is on Fire
You've officially been warned, but our Hawks are on FIRE. After a bye weekend, this Saturday our men's football team is bringing the fire to the OUA semi-finals against McMaster. This battle of the birds is happening right here at Laurier and tickets are on sale NOW.
To get us hyped for Saturday, we had #23 Godfrey Onyeka stop by the station and talk to us about this football season. To our surprise the now hopeful CFL prospect told us that he did not start playing football until his victory lap of high school. He got involved with a 7 v 7 league, even going to the states one summer. After that introduction to football, the Brampton native and defensive back ended up at Laurier for his rookie year in 2014 where he was named OUA Men's Football All-Rookie.
When we asked Godfrey about the locker room vibe, he said the team is immensely hungry and he has strong feeling they can take it all this season. While some players are focused on their music and some players keep to themselves before a game, Godfrey describes himself as one without a ritual. He considers himself the team goofball and tries to lighten the mood and relieve pregame anxiety for some of the players.
Godfrey praised the motivational words Coach Michael Faulds speaks before every game. He emphasized his way with words and his ability to captivate an entire team with a single speech. Although Godfrey would love to seek revenge from Western, he definitely wouldn't mind if the Stangs fell short to the Guelph Gryphons this weekend. However, Godfrey and the rest of the team have to take the playoffs one game at time starting by defeating the Marauders twice in a row.
But football wasn't our only topic of discussion with Godfrey, the CIS First Team All-Canadian informed us if he had to choose between opera before a game or no music at all he would chose opera, he is sucker for his mom's homemade cooking, would be down to skydiving to face his fear of heights, and that his three favourite movies are: Moana, Silver Linings Playbook and wait for it… Crazy, Stupid, Love.
That's how the Celebs do it
Each year some celebrities go all out for Halloween and it is always exciting to see who will pull of the most creative outfit. From Heidi Klum pulling off the best Jessica Rabbit costume in 2015 we've ever seen to Kim Kardashian being her own bitmoji even before bitmoji's were a thing in the same year, the expectations are set pretty high.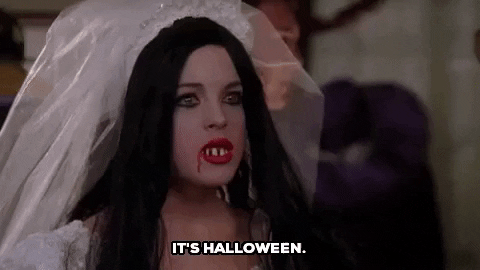 Over the past weekend we saw some great costumes from our favorite celebrities. Colton Haynes kept up the prosthetics act as he transformed into Marge Simpson, Kim Kardashian and Kourtney Kardashian went for Madonna and Michael Jackson respectively and Kristen Bell fulfilled her daughter's wish and dressed up as Princess Elsa.
If you want some last-minute inspiration for costumes for tonight head on over to Harparsbazaar.com for some ideas
http://www.harpersbazaar.com/culture/features/g4248/favorite-celebrity-halloween-costumes/
Is it even Halloween if you don't mention Disney?
Halloween got Champagne Tiny reminiscing for all the Disney Channel movies and TV shows that we grew up watching. From great TV shows like the Lizzie McGuire Show to Wizards of Waverly Place and Suite Life of Zack and Cody there was never a show that let you down. This led to us thinking about how everyone kind of dated everyone while working for Disney. In their defence, it was like a big high school for them. We had some great couple that we still root for like Zac Efron and Vanessa Hudgens along with Demi Lovato and Joe Jonas. We also had some love triangles when both Miley Cyrus and Selena Gomez dated Nick Jonas.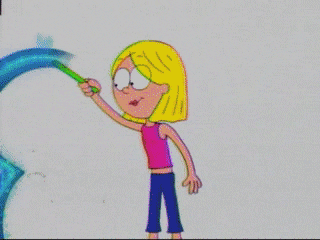 Fun fact: Selena Gomez had her first kiss on screen with Dylan Sprouse on the set of Suite Life of Zack and Cody at the age of 12.
Disney Channel also gave us some very iconic movies like Cadet Kelly, the High School Musical Trilogy, Lizzie McGuire movie, Camp Rock and Cheetah Girls. These movies are perfect for a winter weekend to cuddle up with a cup of hot chocolate and relax.
Head on over to Buzzfeed for some tweets that prove that our favorite Disney stars will always remain super adorable:
https://www.buzzfeed.com/jenniferabidor/17-former-disney-star-tweets-that-prove-theyll-always-be?utm_term=.wj1ZOLjkP#.pa4VrRz24
Don't forget to get your tickets for the upcoming Golden Hawks vs Marauders game at the University Stadium this Saturday!
http://laurier.universitytickets.com/user_pages/event.asp?id=843&cid=66
Stay Golden!
Song List:
Gorgeous by Taylor Swift
Bedroom Floor by Liam Payne
Daddy Issues by Demi Lovato
Wolves by Selena Gomez (Ft. Marshmello)
How Far I'll Go by Auli'i Cravalho
Beauty and the Beast by Ariana Grande & John Legend
Let It Go by Demi Lovato
We're All in This Together by HSM Cast
Rockstar by Hannah Montana
Burnin' Up by Jonas Brothers
Sober by Selena Gomez
Amigas by The Cheetah Girls
Bom Bidi Bom by Nick Jonas
Send It On by Chart Vault
What Dreams Are Made Of by Silver Screen Superstars
This Is Me by Demi Lovato & Joe Jonas
Can I Have This Dance by HSM Cast
Determinate by The Lemonade Mouth Cast
Replay by Zendaya
Hoedown Throwdown by Miley Cyrus
Find Your Love by Drake