Welcome back Golden Hawks! DJ Steff Wap and DJ Champagne Tiny are back after a well needed break from school. We are well rested and ready to take on the midterm season! Since P!nk released her first album in 5 years we threw it back with some of her new songs as well as some throwback tracks
What did we get up to this reading week?
Champagne Tiny went and got her driver's license after waiting a whole year since her license expired. She celebrated by going to Peace Treats and getting a selfie with the much talked about Drizzy wall art at the store.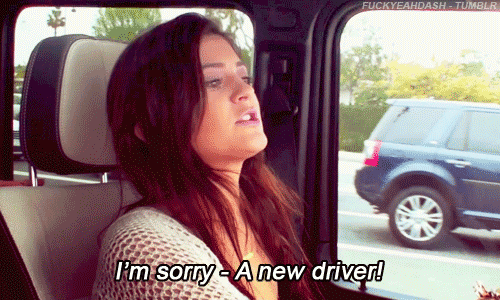 Steffy Wap enjoyed apple picking and discovered a new type of study break: sober dance breaks!! Definitely worth trying!
SUN AND HER FLOWERS
Champagne Tiny took out some R&R time and read the much awaited second collection of poems by Rupi Kaur. For those of you who don't know who she is; she is the girl whose photo was removed from Instagram because it was a picture of her with fake period blood that took the society by a storm.
This is the second published book that she has. Her first book was Milk and Honey. Her poetry is so simple yet so intricate. It targets mental health, coming to terms with who you are and is a reflection the poet's life itself. It is one of those books that gets you thinking yet leaves you in a really positive mood.
Behind Closed Doors
Unless you've been living under a rock, you know about the sexual assault charges against Harvey Weinstein. He is one of Hollywood's biggest producers who has been behind movies like Pulp Fiction, Shakespeare in Love and King's Speech. Between 1990's to 2015 almost 13 women came forward with accusations of sexual harassment or assault against him. Angelina Jolie, Gwyneth Paltrow and Cara Delevingne are among the other female actors in Hollywood who have come forward about their encounters with Weinstein.
It is a big step for the industry and the society to recognize what happens behind closed doors. This trial is taking the society by storm. More people are standing up against people such a Weinstein to stop people in a position of power taking advantage of those under them. New York Times published an amazing article covering all the details for this case for those of you who are interested in knowing more:
https://www.newyorker.com/news/news-desk/from-aggressive-overtures-to-sexual-assault-harvey-weinsteins-accusers-tell-their-stories
WHAT HAPPENS IN VEGAS
The NHL season is booming, and not just because of high scoring games but because there are officially 31 teams in the league. That's right, the Vegas Golden Knights are officially here. Marc Andre Fleury and James Neal are repping the new colours, and with a 5-2 home opener win over the Coyotes, these Knights are striving for victory.
In other news, we found out that first round draft pick Nico Hischier shares the same birthday as Steffy Wap. Soul mates? Quite possibly.
Get Your Thrive
Next week is Thrive Week at Laurier, a new initiative established by the Wellness Centre promoting positive metal health. Laurier's Group Ex Coordinator, Gillian Whorms, stopped by the station to tell us all about it.
Thrive week has an event for everyone to enjoy: yoga on Monday, to free Group Exercise classes all Wednesday, and even chocolate art therapy on Friday.
Gillian explained how wellness is not just the body feeling healthy; it is a connection and feeling of peace and wholeness between mind and body. She emphasized the importance of taking small breaks when needed, especially when studying for midterms, even if the break is just 5 deep breaths.
On Wednesdays, Gillian teaches Gun Show/Rock Bottom/Hard core from 9-10am, so be sure to check out her class on October 25th!!
For more information on Thrive Week visit
https://students.wlu.ca/wellness-and-recreation/health-and-wellness/news/2017/fall/thrive-week.html
Another Game of Thrones Wedding?
In most recent relationship update, Sophie Turner got engaged to Joe Jonas. It's a question many are asking if Sansa Stark and Jon Snow will share a wedding date or venue? Needless to say, Sophie and Joe make a really beautiful couple.
Suite Life meets Home Alone
There is also a child star couple that came into the spotlight this past week; Macaulay Culkin and Brenda Song. Safe to say they both know how to navigate hotels pretty well.
Don't miss out on Radio Laurier's Dirty Bingo night this Thursday – October 19, 2017 at Chainsaw!
Song List
Rockstar by Nickelback
Perfect Places by Lorde
Dirty Wine by WizKid & Ty Dolla $ign
She's American by The 1975
All Night by Chance the Rapper & Knox Fortune
I Like It Like That by Hot Chelle Rae & New Boyz
Dirty Little Secrets by The All-American Rejects
Drive by Miley Cyrus
One Less Lonely Girl by Justin Bieber
BOOM by Tiësto & Sevenn
This Is What You Came For by Calvin Harris & Rhianna
I Love It by Icona Pop & Charli XCX
Man Listen by Belly
Lean On by Major Lazer, MØ, DJ Snake
Forgetting All About You by Phoebe Ryan & Blackbear
Video Games by Lana Del Rey
No Pressure by Justin Bieber & Big Sean
Beautiful Trauma by P!nk
Sober by P!nk
God is a DJ by P!nk
Get the Party Started by P!nk
Find Your Love by Drake