What'a up Golden Hawks, DJ Mola here with your weekly recap of this week's edition of The Jam. Kayles and I were feeling rather nostalgic this week, maybe it's that cold January air or the fact that midterms are already coming in HOT, but we were definitely missing our younger days and home. This inspired us to create a playlist inspired by a bunch of our favourite childhood tunes. A little bit of Aaliyah, some old Kanye, and my personal favourite, Nelly Furtado were blasting through the airwaves on Tuesday night, and to say it was a jam is an understatement. Kayles and I also brought back in our weekly segment, Jam of the Week, which I'll talk more about down below. Hot topics for the week included the Grammy's, and some if our favourite childhood stories, which I don't quite have the courage to post up on the blog (for my pride's sake). A full track list of all the bops we played will be listed at the bottom of the blog, so keep reading!!
To kick things off, let's talk Jam of the Week. This week, Kalyes and I featured a song by our all time favourite group, A Tribe Called Quest. Big shocker eh? Although it's not one of their most popular songs, Bonita Applebum is one of our favourite tracks by this unstoppable group. Featuring a laid back beat that was later sampled in The Fugees hit single Killing Me Softly, this song takes you back to your younger high school days when you were crushing on that guy or girl in your bio class. Released in April of 1990 off the Tribe's first album People's Instinctive Travels and the Path's of Rhythm, this song is fun and it's playful lyrics describe an innocent crush. Definitely a song reminiscent of both Kayles and my younger days. Check the bottom of the blog for the music video, it's a little bit of 90's gold to make your hump day a whole lot better.
The Grammy's were also a hot topic for this week. Kesha's performance, Bruno Mar's pretty much dominating the show, and an overarching theme of female empowerment made the 60th show one to remember (even though Kayles and I are both salty SZA did not clean up this year-insert eye roll).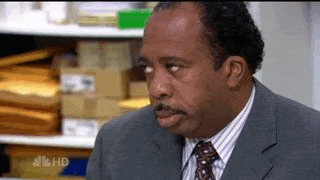 Kesha's performance, and Janelle Monae's introduction is what really swept us away. Kesha gave an emotional performance of her song "Praying" along with a group of other famous female artists, Cyndi Lauper being one of them. It seems that the #MeToo and Times Up movement have been overtaking award shows lately, and we are all for it. Janelle Monae gave Kesha an incredible introduction, here is just a snippet of her words that we found really empowering: "We come in peace, but we mean business. And to those who would dare try and silence us, we offer you two words: Time's up". Goosebumps, right?!
A list of all the nostalgic tunes we spun this week will be listed just below this. We hope you enjoyed this week's show and were able to reminisce on your younger years a little bit too. Until next week, keep it real Golden Hawks!!
Track List
1-2-3-4 (Sumpin' New) – Coolio
I'm Like A Bird – Nelly Furtado
Gold Digger – Kanye West ft. Jamie Fox
I'll Never Fall In Love Again – Burt Bacharach & Elvis Costello
Rehab – Amy Winehouse
Aaliyah – Are You That Somebody