Welcome back to the VendettaSound blog, just as we did; hope you had a spectacular week. This week was a rather hectic one but in a great sense of it and DJ Taurus and DJ King can attest to that. DJ King started off the show with an over the top review of Alexis Sanchez's transfer to Manchester United, respecting women and the importance of consent. While I brought us some new music, spoke about my song of the week and why I chose that song, I  also have debate with DJ King on which of Drake's two new songs is better.
S P O R T S
🎹 Ladies and gentlemen, please take your seats. Introducing #Alexis7…#GGMU #MUFC @Alexis_Sanchez pic.twitter.com/t9RIIx4mE4

— Manchester United (@ManUtd) January 22, 2018
I think you guys know by now DJ King is a huge sports fan, it just so happens that his favourite soccer team Manchester United traded with their rival team Arsenal for their best player Alexis Sanchez in a, no money – straight swap deal. Safe to say King was ecstatic.
R E S P E C T  O U R  L A D I E S
https://twitter.com/twitter/statuses/883078266520616961
Come on everyone, its 2018 for crying out loud why aren't we all getting along and showing our ladies all the love and respect respect they need. If we have celebrities like smokepurp and lil pump advocating respecting our women… why aren't you ?
C O N S E N T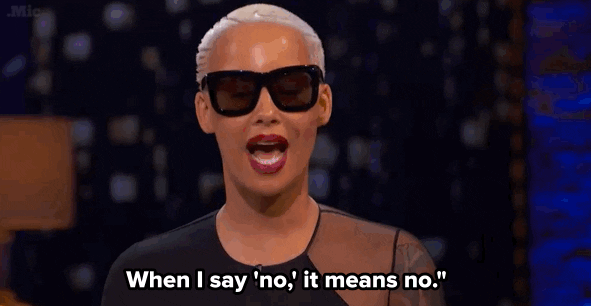 It's 2018 and we're still talking about the importance of consent, amid all the sexual assault and rape allegations in Hollywood. It's only right VendettaSound educates you on the importance of getting permission from your significant other. Consent, is being granted permission or approval to proceed, in this case with sexual activities, so please my friends NO doesn't mean try harder, NO MEANS NO. 
L A U R I E R
The air is filled with politics as Student Union elections loom, we encourage you all to come out and vote for who you believe deserves the positions. *coughs* vote for Keegan Pinto lmaooo.
T R A C K  OF  T H E  W E E K
This weeks track of the week is called "I SIP" brought to you by the talented Tory Lanez, hailing from Toronto. This Track to me is one of Tory's stories and it only takes listening to the lyrics to understand this, he brings us a melodic rap song in which seamlessy switches between rapping and singing over a melodic rap beat, this track lifted my soul during my down times this week, take a listen for yourself below.
D R A K E
Thank him later https://t.co/QqbK8imHVG

— XXL Magazine (@XXL) January 21, 2018
Is it God's plan or is this Diplomatic Immunity getting to Drake's head… This week Drake gave us two absolute bangers one being called "God's plan" and the other "Diplomatic Immunity'
S2E2 T R A C K L I S T
end.
Hope you enjoyed our last episode and the blog. We are on every Monday 10-11PM and would love some feedback, tweet at us DJ Taurus (@dirtytaurus), DJ King (@kingsleym_) and After Class (@RLAfterClass) with the hashtag #vendettasound. Request tracks during the show, before the show, after the show tweet us whatever may cross your mind
Till next time, Ciao.